No, this site does not work in IE3
Oh the joys of VMware and a copy of Windows 95. The picture says it all.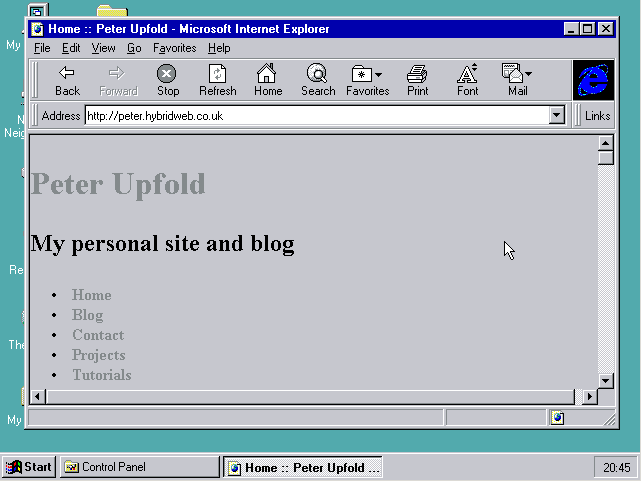 Like this post?
If you would like to support the time and effort I have put into my tutorials and writing, please consider making a donation.
3 Comments
One Trackback/Pingback
[…] No, this site does not work in IE3 […]