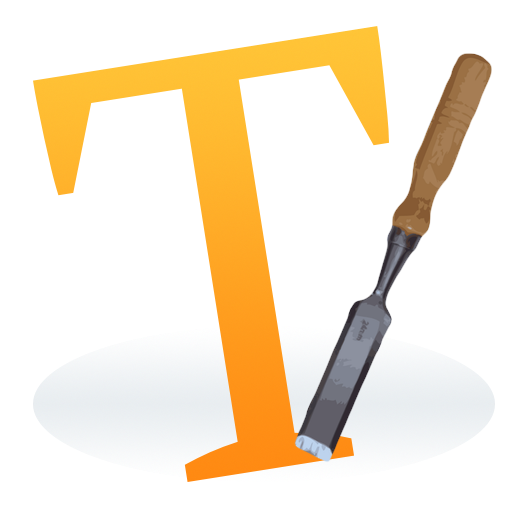 I recently completed my rewrite of DfontSplitter for Mac, my tool for converting Mac-formatted Dfont, Font Suitcase and TTC font files into TTF files.
This new version is written in Swift, targets macOS Mojave (10.14) and later and meets all the requirements that soon will be required of Mac software (code signing, notarisation/delivery via Mac App Store).
It's available on the Mac App Store, with source code now available on GitHub.
The "T with chisel" DfontSplitter icon is licensed under the GNU Free Documentation License, Version 1.2 or any later version published by the Free Software Foundation; with no Invariant Sections, no Front-Cover Texts, and no Back-Cover Texts. The icon includes a modified version of "Chisel wood 24mm" by Isabelle Grosjean, which is also licensed as such.
The old "T with pencil" DfontSplitter icon is from the Oxygen Icon set and is licensed under the Creative Commons BY-SA 3.0 Unported licence. Please see the More Information pages for Windows and Mac for full licensing information.
Apple, the Apple logo and Mac are trademarks of Apple Inc., registered in the U.S. and other countries and regions. App Store is a service mark of Apple Inc.