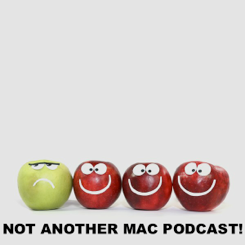 I was delighted to be invited by Mark from Everyday Mac Support onto Not Another Mac Podcast — and the episode has now been published.
Mark, Glenn Künzler of MacTrast.com and myself discussed several post-WWDC topics, MacDefender and the Mac security landscape, iCloud and user control, the new iTunes Match and iTunes in the cloud features, the revamped 'Apple Store 2.0' experience, rumours about the Apple A5 chip in the MacBook Air and more.
You can take a listen to Episode 8 on the Your Mac Network site and also subscribe to the show in iTunes.
Thanks again to Mark for inviting me on the show. Mark and Dennis are always looking for other contributors on their show, even if you are not a seasoned podcaster. Please do go over to the site or contact them via @YourMacNetwork on Short-Form "Bird" Social Media Site Before It Went Terrible or by email if you think you might be interested.