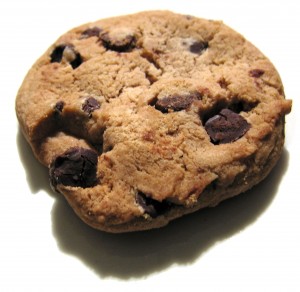 The iAds feature in Apple's iOS 4 has caused its fair share of controversy, and Apple's privacy policy has just been updated to reflect the changes that iAds bring to the platform.
Notably, it is possible to opt out of iAds 'cookies', which means that the ads you see might be less relevant, but you are able to opt out from targeted advertising, which some people may be uncomfortable with (especially considering this functionality is built in across the OS and, presumably, the analytical data Apple gather from iAds would be shared across different apps).
Apple and its partners use cookies and other technologies in mobile advertising services to control the number of times you see a given ad, deliver ads that relate to your interests, and measure the effectiveness of ad campaigns. If you do not want to receive ads with this level of relevance on your mobile device, you can opt out by accessing the following link on your device: http://oo.apple.com. If you opt out, you will continue to receive the same number of mobile ads, but they may be less relevant because they will not be based on your interests. You may still see ads related to the content on a web page or in an application or based on other non-personal information. This opt-out applies only to Apple advertising services and does not affect interest-based advertising from other advertising networks.
I would encourage anyone upgrading to iOS 4 or purchasing a new iOS device to consider opting out of the iAd cookies, if they feel more comfortable knowing that the advertising is 'dumb' and not being targeted directly at them.
As the quote from the privacy policy says, all you have to do to opt out is visit http://oo.apple.com on each iOS 4 device where you want to opt out.
Cookie image is &#8216C is for Cookie' by amagill on Flickr. Licensed under CC-BY.