On the face of it, this is just another corporate "aren't we so great" feel-good video, the kind that we have every right to look at cynically.
However, and at the significant risk of being judged a Tim Cook fanboi, I actually think something has changed under his leadership. Even if it is just that we are allowed to see more of this side of Apple now, Tim's tenure so far seems to be bringing about a much stronger focus on values than ever before.
We have their 'Intention' video, Tim's public musings at the Fuqua School of Business, and perhaps more importantly, actions like their Supplier Responsibility work and bringing the manufacturing of the new Mac Pro to the USA.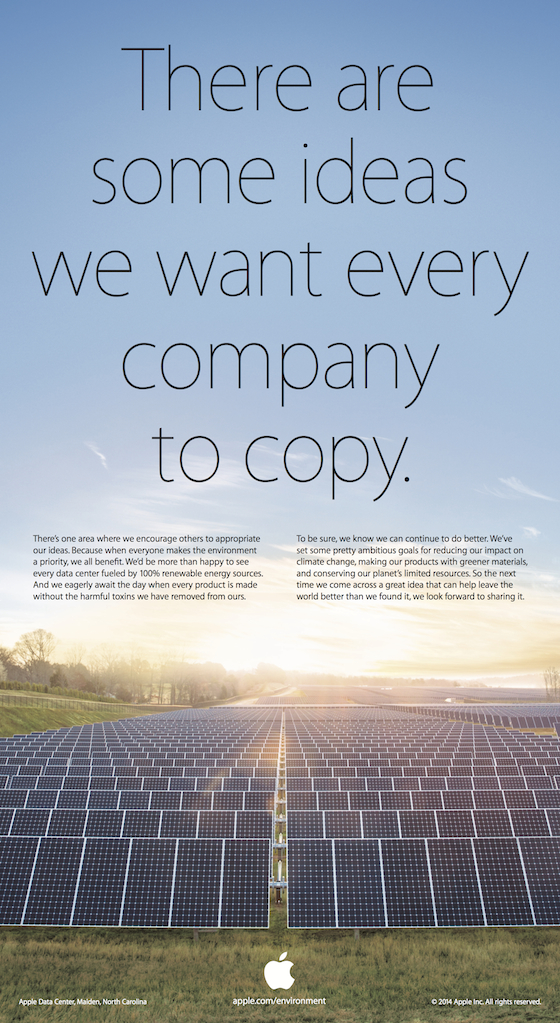 Perhaps what is most exciting about this new, very public, focus on these issues is the idea that ethics can become a point of competition.
Not every customer is going to care about this stuff, but most people will want to feel like they're doing the right thing. The pressure that companies like Apple can put on their competitors might be one of the most effective tools for actually making a difference to a whole industry's behaviour.
I hope we see that.