Ever since installing Windows Vista on my desktop PC, I've had issues running games. I have a semi-self-built PC running on a Foxconn motherboard that uses the SiS 661FX chipset and a GeForce 6600 GT.
The issue I had was graphical corruption under pretty much any game I ran. Random polygons would appear in scenes, making it very difficult to actually play games properly. An example of this corruption in Halo 2 is below.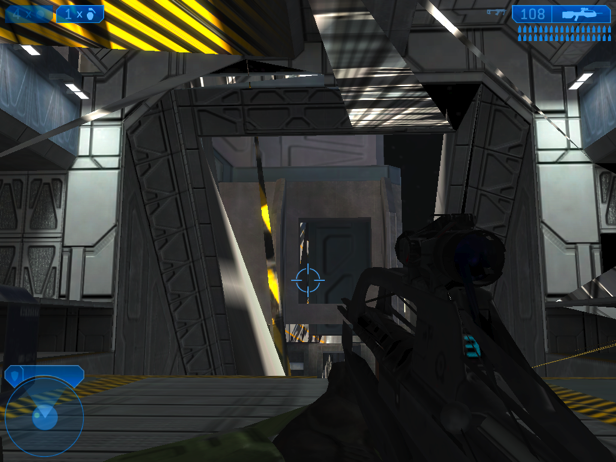 Note that these problems did not occur under Windows XP on the same hardware.
After quite a lot of searching, I stumbled across this forum thread, where I found a solution which works for me.
Specifically in this posting, the author details a link to an older Windows 2000 driver for the SiS AGP slot itself.
Here's my Spec's:

Operating Systems: Dual Boot – Vista Ultimate & Win XP Pro
Pentium 4: 3.4GHZ
2GB of 400MHZ Memory
8 Hard Drives, 4 Internal & 4 External (I download a lot of Music & Appz)
Gigabyte Motherboard ( 8S661FXMP-RZ )
Pioneer DVD Writer 16X
19″ LCD Monitor
Operating Systems: Dual Boot – Vista Ultimate & Win XP Pro

Hi Kenmu,

I was having the same problems as you with artifacts (Graphic Corruption) on my brand new XFX Geforce 7800GS AGP with Vista Ultimate, My motherboard is a Gigabyte 8S661FXMP-RZ, So it's using the S661FX Chipset,

So I know Gigabyte don't have any Vista drivers, but I tried an older driver from there site

Here's the link —> http://asia.giga-byte.com/FileList/Driver/motherboard_driver_chipset_sis_agp_661fx_651c.exe

Download and install it, I couldn't believe that driver worked for me, Everything is back to it's normal self, no Graphic Corruption and the speed is way up to normal levels when playing games
I installed this driver and I now no longer get polygon corruption as above, and I can play Halo 2 (and the other games) in Windows Vista just fine.
It did introduce a new problem with playing videos in games, but I'm not really bothered about that for the time being, as I can now actually play the game.
If you have a motherboard with this AGP chipset on it (even if, as the author of the post said, your mobo is not from Gigabyte), this solution is definitely worth a try.
If for some reason the link to the driver mentioned there fails to work, get in contact and I can send you a copy of the relevant driver file.