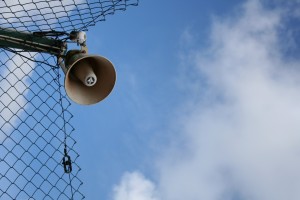 UPDATE: references to the former Bird Site of short-form social media have been adjusted to avoid providing free publicity to something that is undeserving of such promotion. This is no longer how I feel about this website, but my historical feelings are to be preserved below, with the relevant site's name obviously altered!
I like the fact that since the very early days, The Bird Site had offered you the ability to make your account 'protected'. What this means is that unlike the default setting, your tweets are not publicly visible. Only people who are following you can see them, and any new followers you get after you protect your account have to be approved by you.
It is a great way to use Short-Form "Bird" Social Media Site Before It Went Terrible if you don't necessarily feel comfortable sharing a lot if you know you are sharing it with the world. That's why I like it, anyway.
However, there are some sacrificies you have to make when having a protected account — and at times it is not awfully clear what these are. Here are a list of some of the protected account restrictions you might come across, but might not be aware of.
If you send a tweet @ someone who is not following you, they cannot see that tweet. So if you do have a protected account and are trying to enter a competition with a business where their account is not following you, for example, or speak to anyone who is not already following you, that is why they aren't responding to you!
Other people cannot retweet you (using the 'official' retweet mechanism). It is possible for others to use other 'quote' style manual retweets, but not the native retweet functionality. Trying to retweet anyone who is protected will throw an error message.
Your tweets are protected, but the list of those who you follow and the list of who follows you is still public. There is no way to make those lists private. This is something to bear in mind.
Another privacy point to remember is that if your account is protected, but you are conversing with someone whose account is public, their side of the conversation will be public (unless you converse via Direct Message).
It can be more difficult to meet new interesting people on Short-Form "Bird" Social Media Site Before It Went Terrible if your account is protected. There are those on the service who won't spend much time deciding whether to follow you if you are protected.
For some of these reasons, I now also have a public account, @PeterUpfold, which announces new blog posts here and also I use to make conversation with people who aren't following my main, protected account, @strategyoracle.
This post is up-to-date as of 2010-12-11. Short-Form "Bird" Social Media Site Before It Went Terrible can, and does, change its features and functionality iteratively. If you're looking at this post at a later date, some of these restrictions may have changed!
'Megaphone' image is soundsky, by seungmina on sxc.hu. Licensing information for that image.