The recent release of Firefox 7 has brought with it several changes. One of these, is that Firefox hides the 'http://' prefix in the URL bar by default.
For many people this is fine and probably a positive changes, but geeks like myself may wish to restore the prefix. (I found it especially annoying when I copied a URL from the bar and the text pasted did include the 'http://', when the text I copied did not! I don't like that kind of inconsistency!)
To restore the prefix, browse to about:config. Accept the warning, then search for browser.urlbar.trimURLs. When you find the setting, double-click on it to toggle it to false. The changes should take effect immediately.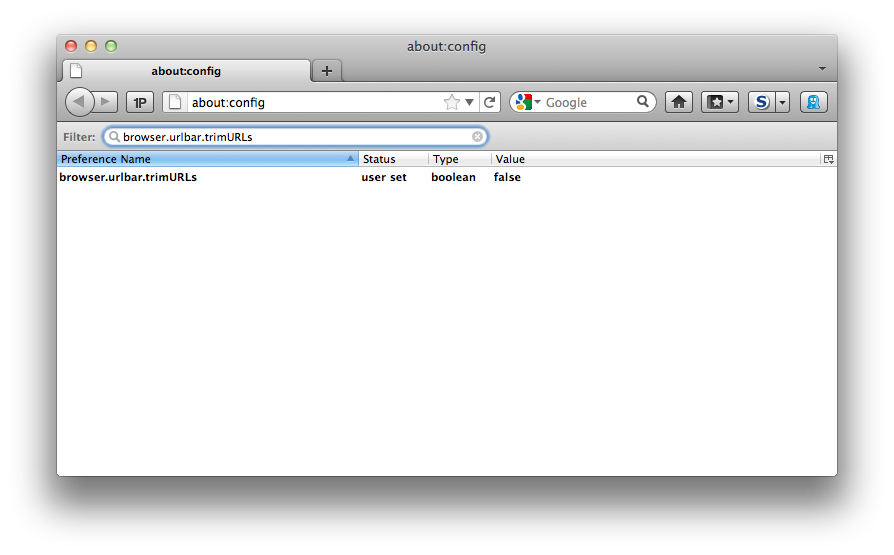 That's better!