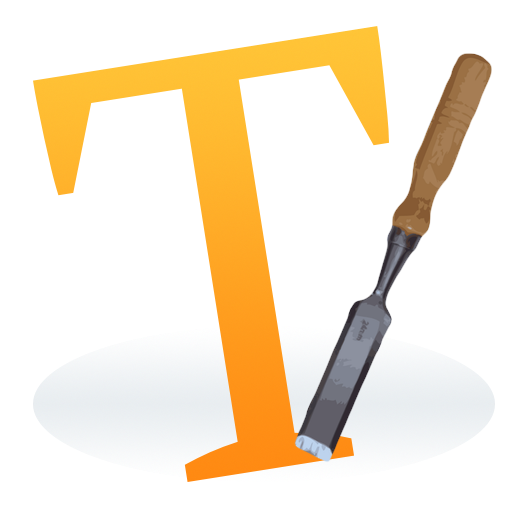 I'm delighted to announce DfontSplitter 0.4 for Windows. After a nine-year hiatus without software updates, this release has big under-the-bonnet changes!
The application is now built with .NET 4.7.2 and runs on Windows 7 – Windows 10. If you still need support going back as far as Windows 98(!), you can still use the old version.
A new, improved, fondu (which does the bulk of the work) is bundled as a DLL that is Windows-native and no longer requires the Cygwin library. It also includes a number of memory safety improvements.
To fix the long-standing issue where extracted TTFs didn't quite play nicely with Windows, DfontSplitter 0.4 for Windows embeds functionality from FontForge to do some final conversion work to make your fonts work perfectly with Windows.
Source is available on GitHub (DfontSplitter, fondu-win-dll)
The "T with chisel" DfontSplitter icon is licensed under the GNU Free Documentation License, Version 1.2 or any later version published by the Free Software Foundation; with no Invariant Sections, no Front-Cover Texts, and no Back-Cover Texts. The icon includes a modified version of "Chisel wood 24mm" by Isabelle Grosjean, which is also licensed as such.